Looking for a brand new modular kitchen that serves as the centerpiece of your home or office? Or looking to renovate and upgrade your kitchen?
Here at Sri Sai Interior, our kitchens are truly modular. Think of our kitchen cabinets like Lego blocks; mix, match, arrange and install them as you like it. We deliver them in pre-built modules, flat-packed; ensuring a hassle-free experience for you.
Residential Modular Kitchen
Personalize your dream home kitchen down the tiniest details – size, configuration, design, colour, finishing and functionality; exactly as you desire.
Kitchens that are the perfect match for your company's work culture; provide the best for your team. Integrated with the overall design of the office.
Pick the kitchen type based on your kitchen layout, position the zones optimally for cooking, washing and storing.
Choose the perfect kitchen interior design that suits your layout.
Modular Kitchen is a term used for the modern kitchen furniture layout consisting of modules of cabinets made of diversified materials which hold accessories inside, which can facilitate the effective usage of the spaces in a kitchen. Normally the units which are kept on the floor are called "floor units" or "floor cabinets" on which a kitchen worktop made of granite, marble, tile or wood has been laid for creating spaces for varied activities in a kitchen..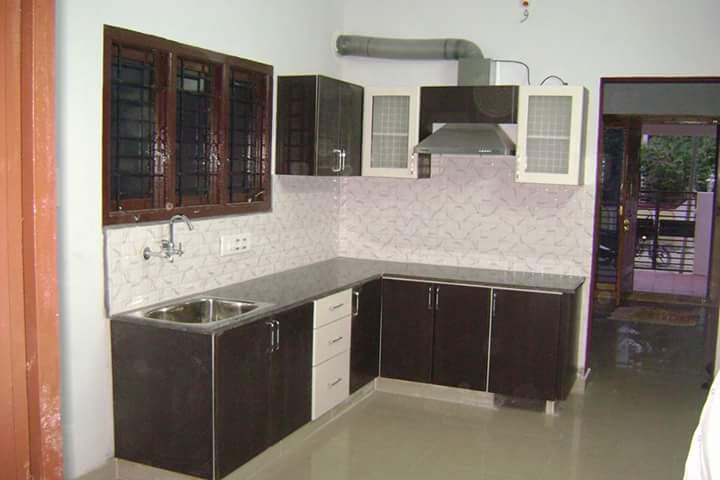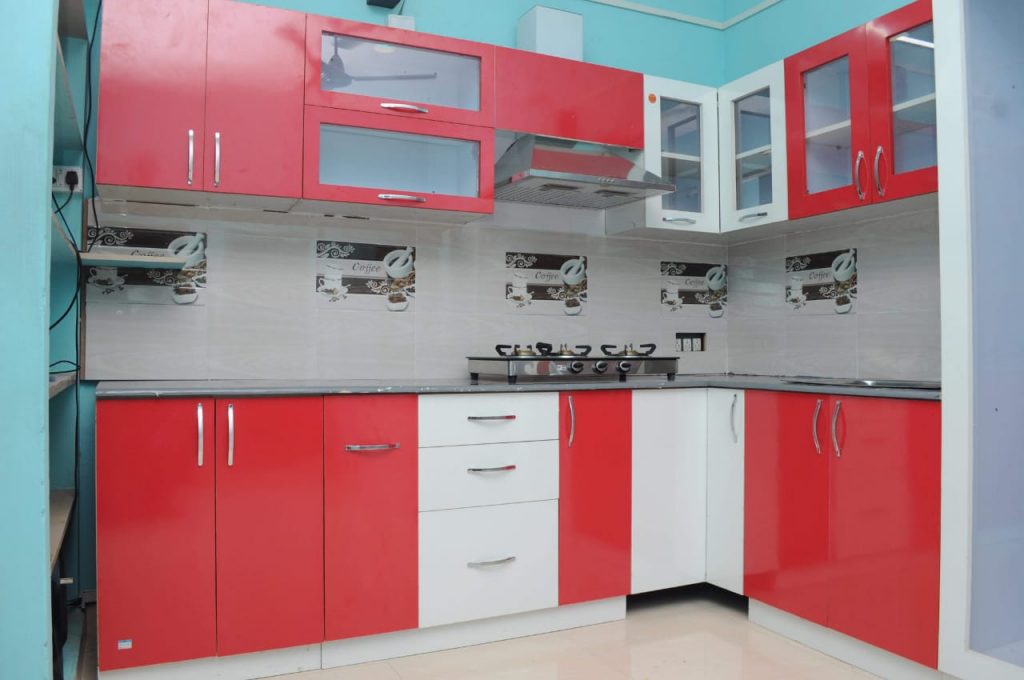 The units which are held on the wall for storage purposes are termed as "wall units" or "wall cabinets" . In small areas of kitchen in an apartment, even a "tall storage unit" is available for effective storage. Modular kitchen normally constitutes wooden cabinets, counter tops, internal accessories, electro eomestic gadgets like chimney, hob, built-in-oven, sink with or without drain board and in some cases a refrigerator, dishwasher or other gadgets. The designer normally designs the space using modules of standardized/customized sizes to suit individual spaces