False ceilings are light in weight, moisture resistant and reduces condensation and subsequent dripping from ceiling onto work surfaces. These ceilings like gypsum ceiling and gypsum board ceiling can be easily suspended from main ceiling. False ceilings can be made from different materials including Gypsum, Mineral Fiber and Metal. We specialize in false ceiling installation by creating innovative and unique designs that perfectly match the indoor setting. We offer services for the mentioned false ceiling such as False Ceiling Contractors, lse Ceiling work, lse Ceiling gypsum Contractors,Armstrong False celing, etc.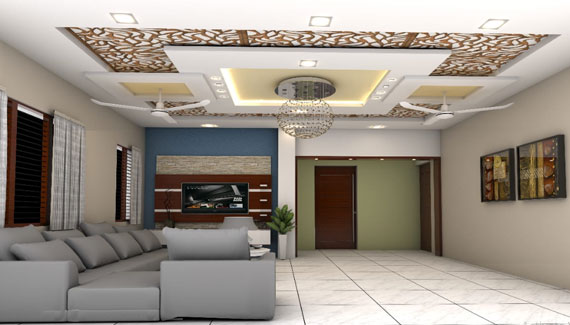 Plaster of Paris (POP) False Ceiling
This is one of the most popular kind of false ceiling. It is derived from heating Gypsum as its moisture is released and it is softened to a powdered form Plaster of Paris is the name of this powder. Plaster of Paris (POP) almost instantly reacts with water to form a hard substance. This is then applied on Fiberboard or a wood base and suspended from the. POP False ceiling are not only aesthetically appealing but also last for long.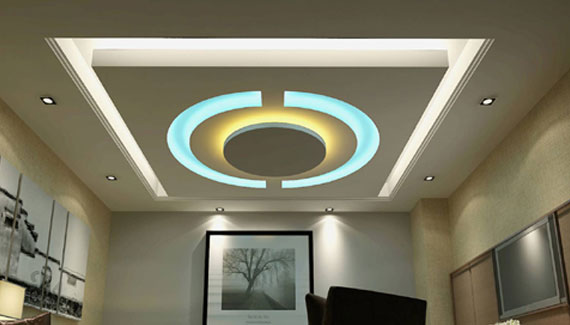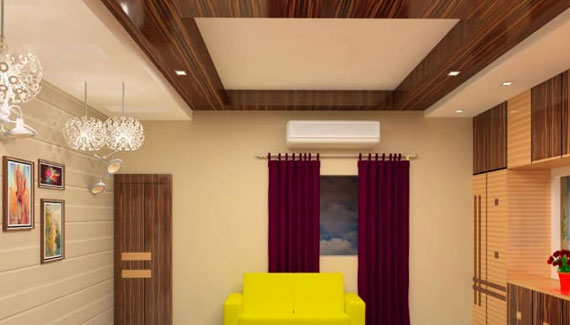 Wooden Panels can be used to create a varied range of false ceiling. It is preferred by more and more people as it gives a modern look to the space as well as different wood finishes can be chosen for different spaces. Wooden false ceiling can be made with Hollow wooden blocks, wooden boards, Panels or Plywood. Their installation is also fairly simple and they give a contemporary look to a house.
A Gypsum False Ceiling is made using Boards, Sheets, or Ceiling Tiles. These false ceilings are tough, economical and versatile as they can be morphed into any kind of different shapes and patterns. It is made up of sterile sulphate of calcium, hence it is light weight at the same time fire resistant and soundproof.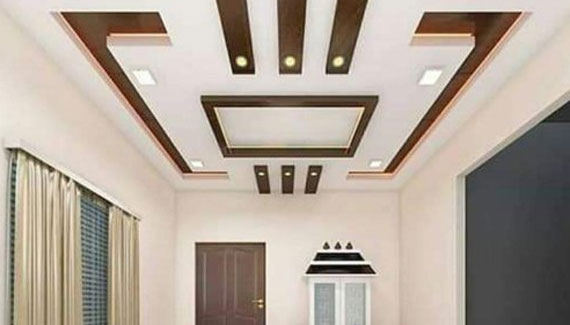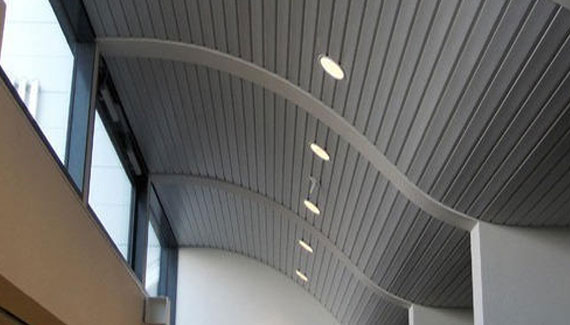 The most popular kind of metal false ceiling is galvanized iron and aluminum. Available in a wide range of sizes and thickness these tiles or panels can be laid on a visible grid of t-section or cross sections that are suspended from the ceiling using rods.
These ceilings can consist of more than one kind of material. For instance a false celling made up of wooden cove with central glass cladding can be called as a false ceiling. Generally it could be a bit expensive, but aesthetically it can give a grand and luxurious look to a particular space.